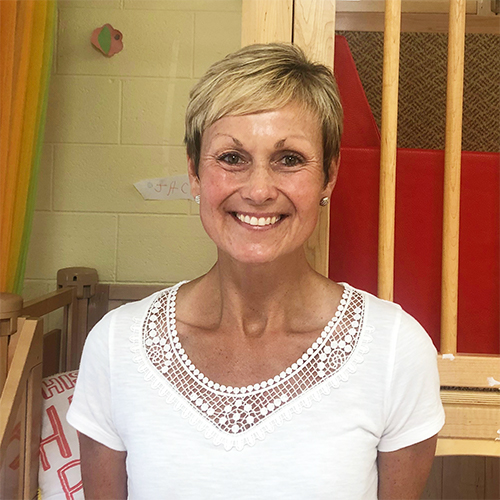 We are excited to share the appointment of our new Preschool Director, Suzanne Brunner. The Search Committee and Parent Board were unanimous in this decision. Suzie officially started on August 12, and worked closely with outgoing director Kristina Mills, whose last day was on Friday, August 23! We thank Kristina for her 10-year dedication to the Preschool and look forward to Suzie's leadership.
Read Suzie's letter below!
---
Dear First Presbyterian Church and Preschool,
I am extremely proud and honored to have been selected to step into the role as the Director of the Preschool. My family has been a part of the community since I was 10 years old. I have known of its reputation and quality programming throughout my career in early childhood. Its lasting impact on children's lives and active presence for so many years in Lake Forest is inspiring and something I am thrilled to become a part of.
I received my bachelors degree in Economics and hold a bachelors equivalency in early childhood education. Working with Preschool and Kindergarten aged children had been my passion and has encompassed the past 25 years of my life. My entire teaching career was spent in one place. I was a part of the Gertrude B. Nielsen Child Care and Learning Center since 1994. I spent 10 years teaching in a multi-aged Preschool classroom with children ranging in age from 3 to 5. My next step led me to teaching in their Kindergarten program for 7 years. The last 8 years I was a part of the administrative team as the program coordinator for both Preschool and Kindergarten.
As mentioned above, I grew up in this community attending both Lake Forest Country Day and Lake Forest High School. My mom still lives here as well, in the house I grew up in. Moving back in 2003 was the definition of "coming home." I currently reside on the west side and am a "mom" to a cat named "Peanut" and a new rescue dog named "Rye."
I love the outdoors, have a knack for woodworking and enjoy driving trips to visit our National Parks. I have just recently become a member of the CASA organization of Lake County. I am humbled to be a court appointed advocate for children that are a part of our foster care system. This is a volunteer position and a way for me to give support to children that need a voice.
I feel so lucky to have trained with Kristina over the last few weeks to learn more about what makes our program so strong. I look forward to hearing about its history and how we have grown during her leadership. There is so much excitement as we approach the new school year and I am eagerly anticipating getting to know our First Pres families. I aspire to establish a partnership with all of you to support your child's development throughout their time at First Presbyterian Preschool.
Sincerely,
Suzie Brunner
Preschool Director